Prescript Recruitment
Queensland (QLD), Australia
Description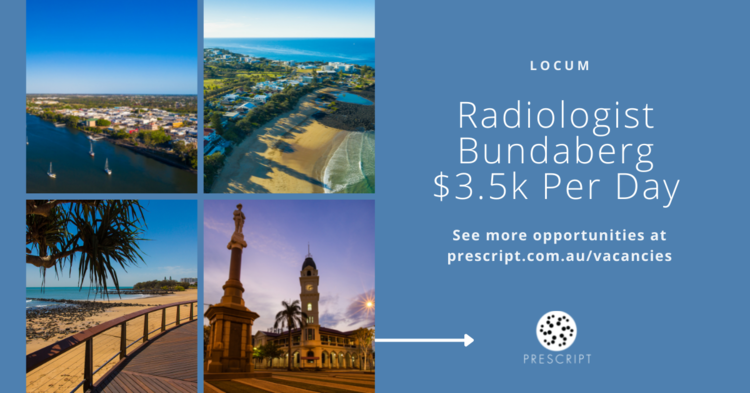 Radiologists – Come and make a difference to the community in Bundaberg. We always get great feedback about this locum role, with Radiologists happy to return on a regular basis. Here you'll find a really friendly, cohesive team and a service that is run efficiently!
The service offers a fully comprehensive range of medical imaging services, including general x-ray, ultrasound, OPG, CT, 3T MRI, echocardiographs, 3D mammography (tomosynthesis), bone mineral densitometry and a wide range of interventional procedures. The role will see you working predominantly in a hospital-based setting; however, you may also be required to work in a private clinic.
You can choose to stay in the city centre itself, or perhaps you'd prefer to start and finish your day on the coast, overlooking the beach which is only a 20-minute commute to work.
To find out more, please contact Rebecca Doyle (Prescript's Senior Recruitment Partner for Radiology):
rebecca@prescript.com.au // +61 434 401 379
Dates Available
We currently have urgent locum weeks available in:
➞ February 2022
➞ March 2022
➞ April 2022
The Benefits
★ Daily rate $3,500 per day + GST
★ You will have return economy flights from any location in Australia or New Zealand paid for
★ Hire-car provided
★ Self-contained accommodation (sometimes with a pool and family-friendly, if needed)
★ Indemnity insurance provided
★ No after-hours / on-call reporting required
Who We're Looking For
✓ FRANZCR
✓ AHPRA specialist registration
✓ You must be an Australian citizen/permanent resident or a New Zealand citizen
Sound Like You?
Contact Rebecca Doyle (Prescript's Recruitment Partner) – Rebecca is very happy to answer your questions.
Would you like to hear about other location options for radiology locums too? Talk to Prescript for a professional overview of clinical details, practice/hospital, rates and benefits.
There are three ways to find out more:
Call Rebecca on 0434 401 379

Email rebecca@prescript.com.au

Apply via RANZCR
Next Steps with Prescript
At Prescript Recruitment, we follow a transparent, friendly process:
◼️The first stage is an informal conversation with Prescript for you to decide if you want to proceed – you will need to share your CV and we will talk about the position, the healthcare organisation, and the location. You can let us know if you want to bring your family and if you have any special requirements.
◼️ The second stage is an informal application – we will arrange a phone call or a review of your skills to establish if this is going to be a good fit.
◼️The third stage – if you're happy then Prescript will send you a locum confirmation to say 'congratulations – all booked!'
◼️The fourth stage – Prescript will help manage all the paperwork and logistics. All you have to do is look forward to starting.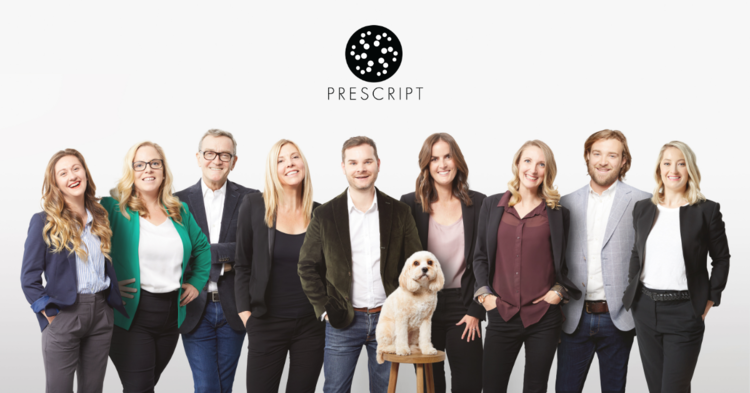 We're known for helping solve the regional doctor shortage, leaving doctors loving what they do and regional communities feeling like they have the best doctors in town.

Job Information
Job ID: 61151011
Location:
Queensland (QLD), Australia
Company Name: Prescript Recruitment
Position Title: Radiologists - Help Out Regional QLD & Locum In "Bundy" - $3.5k Per Day
Specialty: Radiology
Sub Classification: Radiologist
Work Type: Locum
Job Type: Staff Specialist/Consultant
"We help great workplaces find great Radiologists. Let us introduce you." Supporting your next career move - Our mission is to partner with doctors at every career stage. Maybe you're actively researching your next position or maybe you are already in the right role and moving companies is far in the future. Either way, by joining the Prescript community you will have access to our expertise when you need it. Why Prescript? Control - You're in control of the job search process from start to finish. Unique - Pre...
General Radiologists & Interventional Radiologists...
Prescript Recruitment
Queensland (QLD), Australia
Sydney, Coastal & Regional NSW - Radiology Locum...
Prescript Recruitment
New South Wales (NSW), Australia
RADIOLOGIST / TELERADIOLOGY RADIOLOGIST OR...
GCG Global Healthcare PTY LTD
New South Wales (NSW), Australia
Radiology Locum Weeks - January & February Week...
Prescript Recruitment